Project Updates
Press Kit – Ecology Letters – Goldsmith et al. Dec. 6th 2012
December 3rd, 2012
On December 6th, 2012, the journal Ecology Letters released a new article on the interactions between clouds and cloud forest plants. Please contact us for a press release or any other media inquiries.
Link: Paper
Link: Biographical information on Todd Dawson (senior author)
Link: Biographical information on Greg Goldsmith (lead author – via Canopy in the Clouds)
Link: Biographical information on Greg Goldsmith (lead author – via National Geographic Society)
Link: Information on tropical montane cloud forests.
Updated 8 Dec. 12
One Week Left to the SciFund Challenge
May 25th, 2012
Dear Friends, 
We are truly humbled by your support for our newest project, Watching Clouds in the Cloud Forest. With your support, we powered past our initial goal of $1500, which means that we will be ordering and installing a visibility sensor in the Monteverde Cloud Forest Reserve in the next month. Thank you all! 
With a week to go, we are approaching our second goal, as another $250 will give us the funds to set up a permanent website that makes our results public for the world to see. We hope that you will please give us one extra push by visiting your Facebook page and telling the world that you contributed to science and conservation and that they should too! As always, we are located at http://rkthb.co/7535.
Again, many thanks for your support and enthusiasm. We'll keep you posted! 
Saludos desde Bosque Nuboso,
We've Met Our First Goal!
May 10th, 2012
My collaborators and I have always been interested in how we make science accessible to a broader audience. Canopy in the Clouds is one way that we have tried to engage the public….and we've been rewarded with over 40,000 visitors from over 150 countries in the last year.
This morning, with thanks to 29 friends of the cloud forest fueling us, we reached our initial project goal of $1,500. Now, we're setting our sights even higher. Our next goal is to once again make our science available to the world, through new multi-lingual signs at the Monteverde Cloud Forest Reserve and through a new website with cloud forest science, including the data that your contributions helped to collect! As always, all the information is available on our (RocketHub website). Of course, you can feel free to contact us directly with questions. Please keep spreading the cloud forest gospel!
Thanks for your continued support,
Greg, Kimberly, Sybil and the Folks at Canopy in the Clouds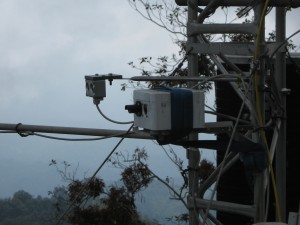 The new visibility sensor that we'll be ordering!
Thanks to our Contributors
May 7th, 2012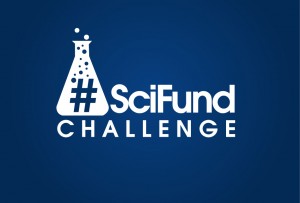 We're rocking the SciFund Challenge thanks to the following friends of the cloud forest:
Patricia Lopes, Neil Losin, Meredith Trainor, Kelsey LeBeau, Marc Goldsmith, Jeff Newman, Morgan Gray, Karen Roberts, Charlotte and Howie Newman, Tim Parshall, Yonatan Monk, David and Irene Rubin, Samuel Diaz-Muñoz and Becca Calisi, Roz Rubin, Anna Thorpe, Colin Witherill, Anjali Kumar, Brenda Zhang, Charlotte Pierce, Thomas Merritt, Gail Brock, Lexi Weintraub, Gail Witherill, Jen Parks, Jorge Mederos, Caro Crowley, Drew Fulton and Darica Ward.  
Cloud Forests and Epiphytes
May 4th, 2012
Tim Parshall, a professor of biology and environmental science at Westfield State University, has joined our group of contributors to the project. With contributions from Tim and others, we are now over 50% funded, which is really exciting! Tim recently wrote a blog post about some of the research that we are doing in Costa Rica, which is worth a read!
We're grateful for your continued support.
**20,000**
May 2nd, 2012
There are some folks that are skeptical about the power of 'crowdfunding' for science research. I admit that my biggest hesitancy is whether the return on my time investment is justified. What if I spent the same amount of time writing a 50,000 dollar grant, as opposed to just the 1,500 dollars we are seeking to raise?
In the first 24 hours, the projects on the #SciFund Challenge raised 20,000 dollars. That's a serious amount of funding and I am humbled by all of the people that have contributed to our project and others. It's an amazing vote of confidence that society still values the roles of science. As for my feelings on why 'crowdfunding' is an important mechanism for science:
-As with Canopy in the Clouds, not everything that science does is purely about generating knowledge…it's also about sharing knowledge. Our project teaser video has already been watched 40 times. That's 40 people that know more about cloud forests and climate change than they did before.
-A little bit still goes a very, very long way. The equipment we are hoping to purchase with your contributions will provide cloud data every 20 minutes for…..decades.
-The current model of science funding is broken. A lot of folks have written very eloquently about this, but as a young scientist, I can say that I am very concerned that we will no longer be able to depend on federal support for basic and applied research. This is particularly concerning given the pressing environmental issues that we face.
We're throwing our hats into the ring to see how crowdfunding can facilitate our research and help the world understand the who.what.when.where.why of science. I think we're on to something….
Thanks for your contributions.
Great First Day for Our Project!
May 2nd, 2012
Kimberly, Sybil and I are really grateful to those who contributed on the first day of the project, getting us off the ground for a really strong start! Big shout out to:
Patricia Lopes, Neil Losin, Meredith Trainor and Kelsey LeBeau!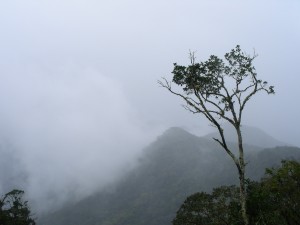 Introducing our Project!
May 1st, 2012
Big Thanks to Colin Witherill at Broadreach Images for hooking us up with this project introduction:
We're Live With #SciFund Challenge
May 1st, 2012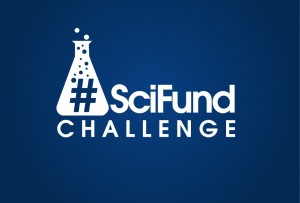 We're giving it a go. The #SciFund Challenge is an attempt to think about a new model for raising funds to carry out scientific research. In this case, using contributions from the public. We're part of a scientific consortium that is using a social media platform to raise this money….the idea of 'crowdfunding.' The project description is hosted by RocketHub, which takes a small percentage of the funds raised; however, we keep the funds whether we are fully funded or not. And if you contribute, you get access to a pretty cool series of rewards…
This is the second time that the consortium has gotten together to help scientists raise money. I watched the first round with great interest, as I've always been fascinated by the concept of using the web as a platform for building scientific literacy. We just couldn't resist the chance to hop on board. We are excited to have a great collaborative project that we will be talking about in the next couple of weeks (using Canopy in the Clouds as our host website). In the meantime, I hope that you will please take a look at our project, Watching Clouds in the Cloud Forest, and consider contributing to a great cause.
More soon!
#SciFund Challenge
April 30th, 2012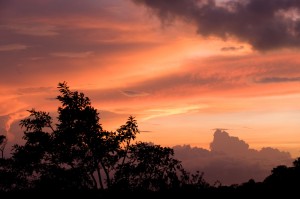 For the next couple of weeks, we'll be co-opting this space to tell you more about ourselves and our work as relates to the #SciFund Challenge, a project designed to help scientists crowdsource funding for innovative projects. In collaboration with Kimberly Sheldon and Sybil Gotsch, we will be launching a project called Watching Clouds in the Cloud Forest.